Emergency Marine Mammal Field Response, Research, and Rehabilitation
Veterinary experts at The Marine Mammal Center in Sausalito, CA, carefully exam a harbor seal patient during the animal's rehabilitation. Photo Credit: Bill Hunnewell - The Marine Mammal Center.
From the depletion of fish stocks to increasing ocean temperatures, human activity threatens marine ecosystems that are vital to the health of our ocean and all life on earth. As a critical first responder to these threats, The Marine Mammal Center is leading the field in ocean conservation through marine mammal rescue, veterinary medicine, science, and education.
This funding will be used to provide timely and humane responses to marine mammals that are stranded or in distress along the California coast; ensure public safety by bringing in injured and diseased animals; advance research; and deliver high quality medical and rehabilitative care to marine mammals that are significantly impacted by vessel strikes, entanglements, and other activities. This project will protect and promote marine biodiversity and marine mammals, which are essential for thriving coastal ecosystems, as well as benefit public safety, bio-surveillance, scientific research, animal welfare, population health, and public awareness and education.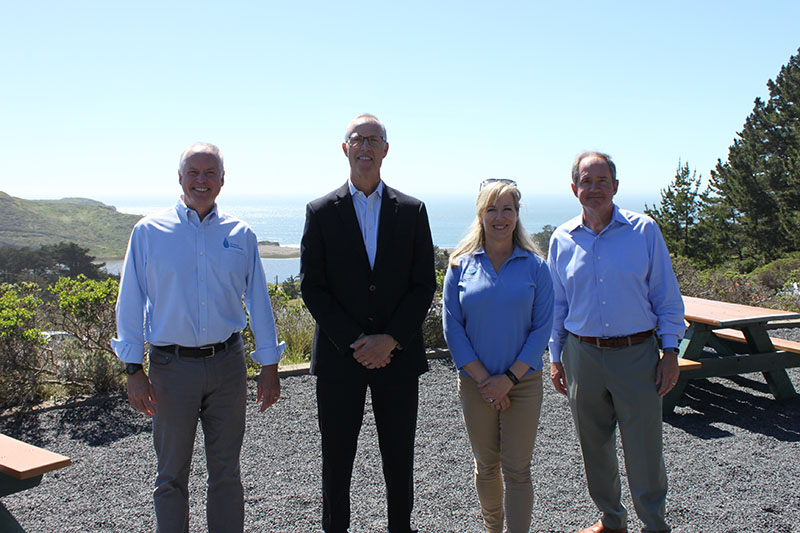 Rep. Huffman joins experts at the Marine Mammal Center to celebrate funding for community projects.
"As a global leader in marine mammal health, science and conservation, The Marine Mammal Center is a critical first responder for individual marine mammals and takes action to mitigate the various threats they and our ocean face. The significant support championed by Congressman Huffman helps enable us to operate the world's largest marine mammal hospital and support a network of scientists and concerned citizens around the world to protect our shared environment for future generations," said Dr. Jeff Boehm, Chief External Relations Officer, The Marine Mammal Center.
Awarded: $500,000
Location: Marin County