Ceres Disaster Preparedness for Medically Tailored Meals
The Ceres Community Project is the sole provider of medically tailored means (MTM) for low-income medically vulnerable patients living with chronic and acute health conditions in Marin and Sonoma counties. The organization is also part of Sonoma County's emergency food response, providing MTM for those in medical shelters and those with chronic health conditions that make them a high risk for emergency department visits and hospitalizations without appropriate nutrition. Eighty percent of those served are living on less than 200% of the federal poverty level, 73% are living alone, and one-third are Spanish speaking.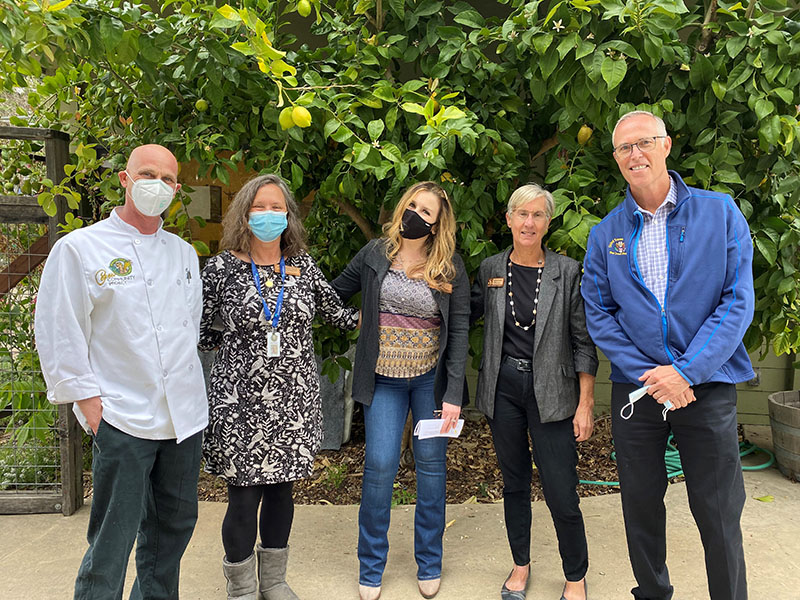 Rep. Huffman stands with Cathryn Couch, Deborah Ramelli, and Ceres staff members outside of the center.
Sonoma and Marin counties face annual threats from planned power shut-offs and wildfires, which puts stored meals at risk. This project funds installation of a 160 square foot walk-in freezer to store MTM and a generator to protect the inventory and allow for continued kitchen operations during potential power shut-offs.
The health center estimates energy costs savings per month could be as much as $75,000 - annual savings could help support the costs of five additional registered nurses, or 12 medical assistants, to be able to better serve patients and advance health equity goals.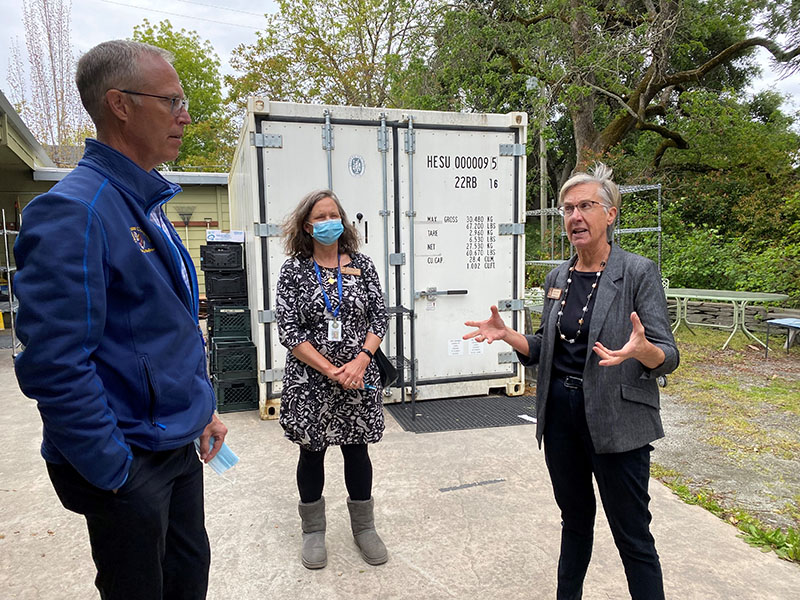 Rep. Huffman hears from Ceres CEO Cathryn Couch about project details.
"Thanks to our partnership with Congressman Huffman, Ceres Community Project received funding for the installation of a 160 square foot freezer able to store several weeks of medically tailored meals and a generator to protect that meal inventory and allow our main kitchen to operate during power shut offs," said Deborah Ramelli, Ceres Community Project Director of Development and Community Affairs. "We are committed to being there for the people who depend on us, during normal times and disasters […] This support is critical as we expand our regional services and we are grateful for Congressman Huffman's efforts."
Awarded: $100,000
Location: Sonoma County