Community Project Funding
One of the greatest parts of representing California's Second District in Congress is having the opportunity to deliver real, tangible results from Washington that have direct impacts for the folks in our community. For the first time in over a decade, Members of Congress were able to push for specific funding in this year's funding bills for projects right here at home. And I'm incredibly pleased to share that I was able to secure more than $11.5 million for nine projects in our district.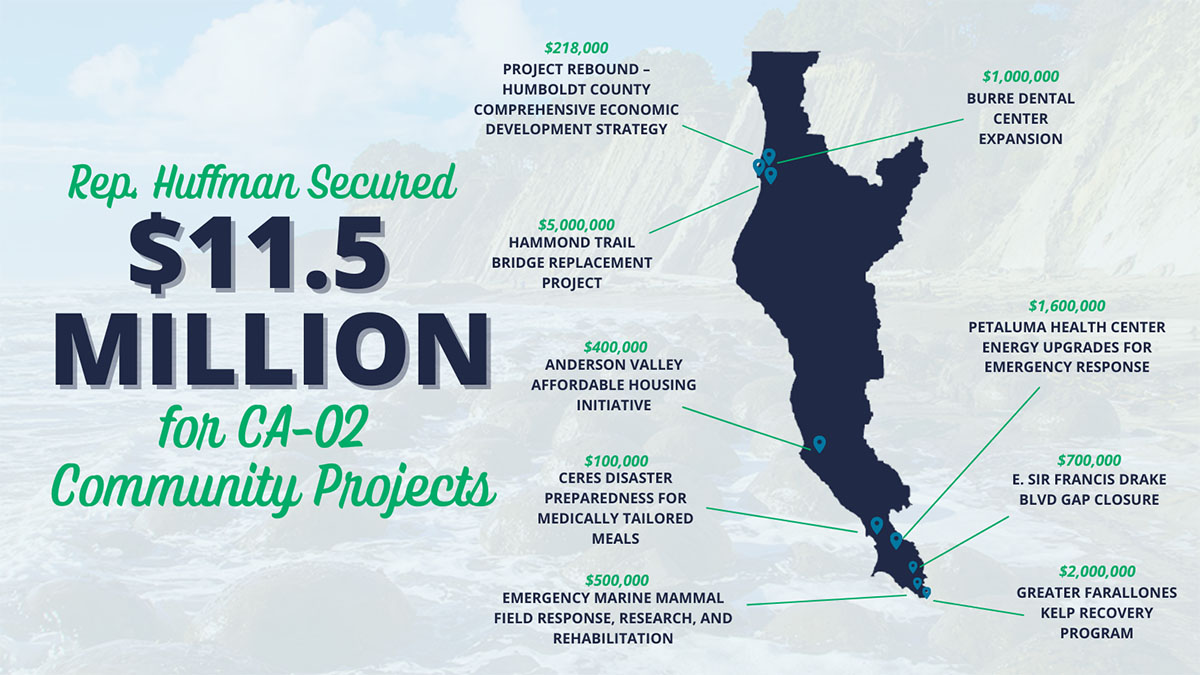 The Community Project Funding process allowed local partners to give recommendations on what the federal budget should prioritize. The projects we put forward address some of the most pressing needs facing our region – from affordable housing and disaster preparedness to kelp forest recovery and repairing active transportation routes. This funding is officially signed into law and heading directly to projects that uplift our community.
Take a look through this site to learn more about this year's projects and how they will benefit our region.