Greater Farallones Kelp Recovery Program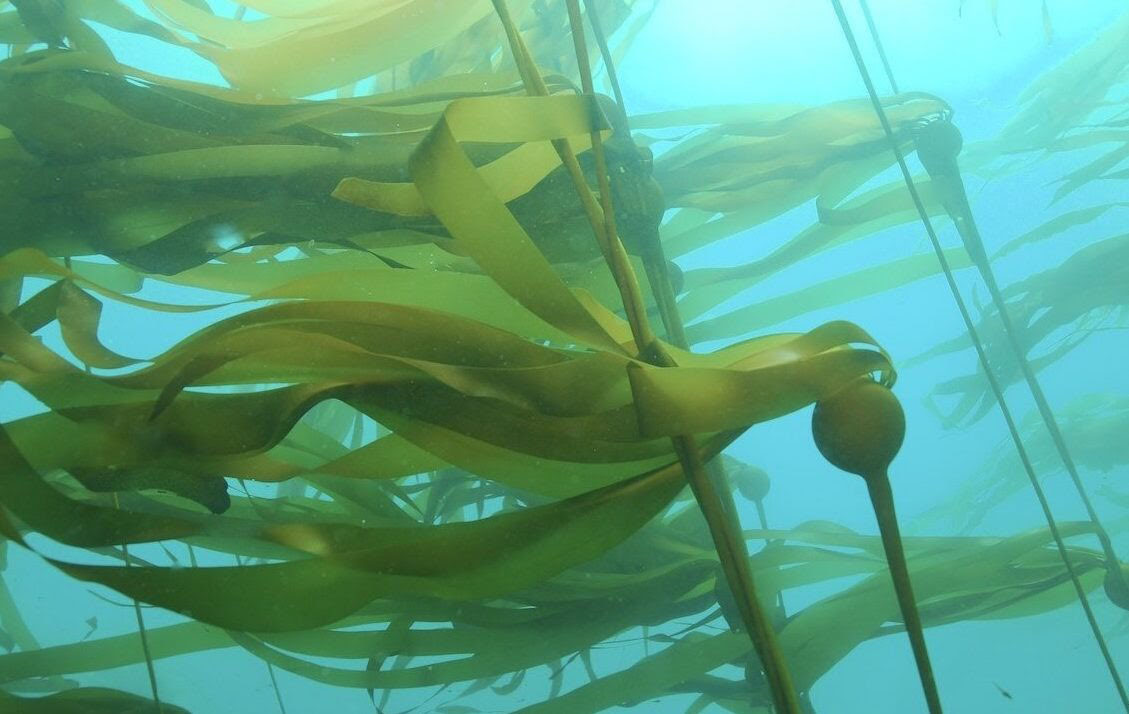 Bull kelp off the North Coast of California. Photo Credit: Keith Johnson
The Greater Farallones Association (GFA) is a non-profit organization whose mission is to support protection of the Greater Farallones National Marine Sanctuary habitats and wildlife through the development of a diverse community of informed and active ocean stewards. This funding will be used to restore bull kelp forest along the Sonoma and Mendocino coastlines within Greater Farallones National Marine Sanctuary through large-scale urchin removal, planting kelp, and community engagement.
Since 2014, over 90% of kelp forests in northern California have disappeared. Kelp forest recovery would benefit marine life, coastal communities, and groups impacted by kelp loss, including red abalone and red urchin fisheries and recreational companies dependent on this marine habitat. This project will partner with and compensate local divers to remove urchins from key sites already identified in the sanctuary and collaborate with research and community partners to restore kelp.
"Greater Farallones Association is eager to continue contributing to the foundational restoration work needed to ensure our kelp forests have a fighting chance to recover. Working alongside our national marine sanctuaries, and in tandem with so many dedicated community partners, we are grateful for the support and funding promulgated by Representative Huffman," said Francesco Koe, Greater Farallones Association Board Member. "Addressing the critical needs of this essential marine habitat requires an all-hands on-deck approach. We appreciate having strong partnerships to help in the ongoing kelp recovery research, monitoring, mapping, and engagement -- all to buoy up our coastlines and our way of life."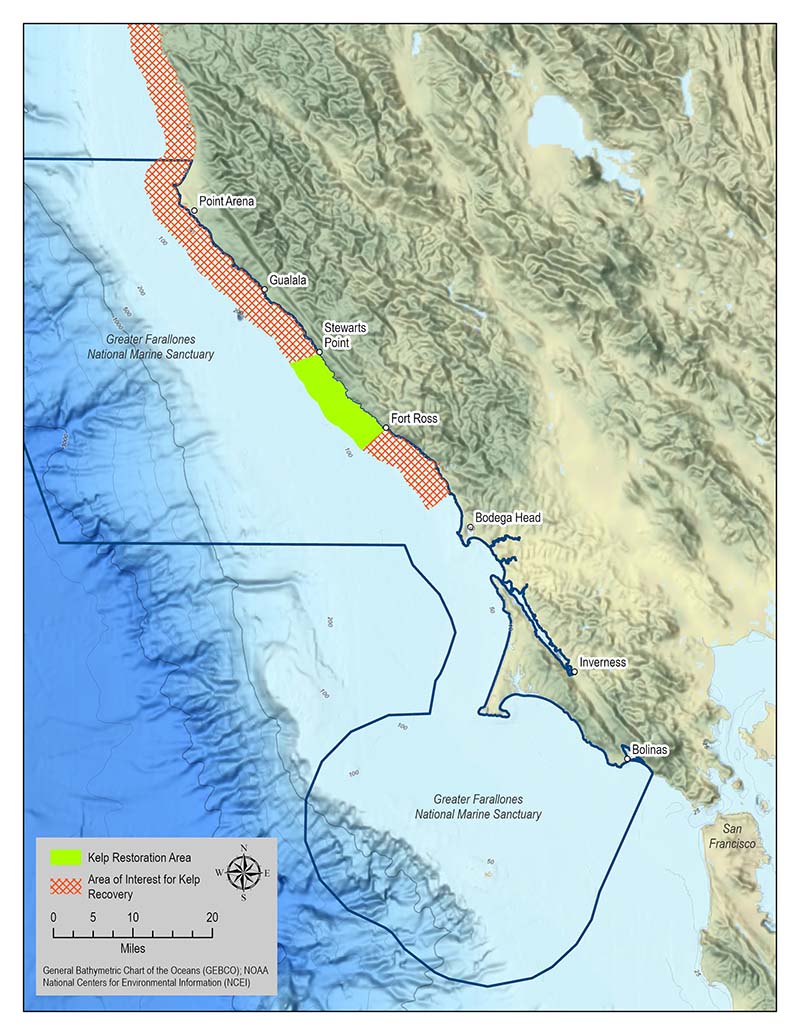 Greater Farallones map. Photo Credit: Greater Farallones National Marine Sanctuary
"Stretching from waters off San Francisco to the southern Mendocino coast, Greater Farallones National Marine Sanctuary is part of a network of underwater parks that make up NOAA's National Marine Sanctuary System. The sanctuary protects and conserves some of the most biodiverse and productive ecosystems in the world, including bull kelp forests along the Sonoma coast which have suffered greatly in recent years," said Maria Brown, Superintendent, Greater Farallones and Cordell Bank National Marine Sanctuaries. "NOAA stands ready to work with our partners at the Greater Farallones Association to begin restoring these essential kelp forests along our coast."
Awarded: $2,000,000
Location: Sonoma/Mendocino Counties