Fighting for America's Economy: A Message from Rep. Huffman
May 26, 2023
Hello,  
With House Republicans threatening to force the first-ever default on our nation's debt unless President Biden agrees to draconian budget cuts and extreme policy demands, we are at a precarious moment in Congress. I want to make it clear: I am determined to prevent a catastrophic default from happening. That's why I was among the first to sign a discharge petition to force a vote on a "clean" debt ceiling increase. We now have 213 signatures on that petition. If only five Republicans join us in the days ahead, we can end this manufactured political crisis without throwing millions of people into economic chaos. 
No political party has ever held the nation and the global economy hostage by threatening to force a default on our debt until now. It is deeply extreme and irresponsible to threaten something that would be so devastating to so many people. 7,300 jobs would be lost in my congressional district alone, and nationwide over 7 million people would lose their jobs if we default. The draconian cuts Republicans are demanding in return for avoiding default would also be devastating. Child care, health care, student debt, veterans benefits, public education, and more are all on the chopping block to pay for the trillions of dollars of tax breaks for billionaires and corporations passed under the last administration. This fiscal irresponsibility, hypocrisy, and political hostage-taking must end – either by five reasonable House Republicans joining us on the discharge petition, or by President Biden using his authority to bypass Congress and pay our nation's bills in order to avoid default.   
Other Priorities I'm Working On: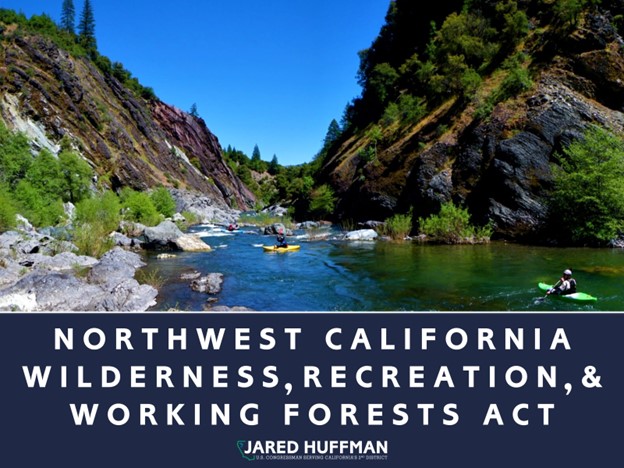 Protecting our Public Lands: I recently reintroduced my bill, the Northwest California Wilderness, Recreation, and Working Forests Act, to provide lasting protections for key public lands across the North Coast. Our district is home to some of the world's most spectacular wild spaces, and my bill will support healthy and resilient ecosystems for generations to come. Senator Alex Padilla has taken the torch from Vice President Kamala Harris to shepherd this bill in the Senate, and I will keep working with him on this vital piece of legislation to restore our forests, protect our watersheds, increase fire resilience, and expand recreation opportunities across the state.  
Standing up to Fossil Fuel Corruption: I recently co-led a letter with Senator Sheldon Whitehouse (D-RI) calling out the corrupt influence of the fossil fuel industry at the upcoming UN Climate Change Conference (COP28). For decades, the fossil fuel industry has been well aware of the dangers of climate change, yet they have continually promoted climate denial, downplayed their role in emitting greenhouse gas pollution, and have created countless roadblocks on our path toward a clean energy future. At last year's COP27, there were hundreds of fossil fuel lobbyists, and this year the leader of the summit is the chief executive of one of the planet's largest oil and gas companies. We must prevent private sector polluters from participating in our global climate negotiations- it's as simple as that.  
Celebrating Transportation Week: Last week, we celebrated the historic investments we secured through the landmark Bipartisan Infrastructure Law. We've already seen $20 million in funding go to California, and this is just the beginning of what's coming our way. You can learn more about some of the transformational projects in our state here. I'm working hard to deliver as much funding as possible to the district so we can continue to renovate our outdated infrastructure, as well as build a greener America powered by renewable energy. Please refer to my Grants Summary Guide for assistance navigating the many grants made possible by the Bipartisan Infrastructure Law.  
Honoring Student Artists: Every year, the House of Representatives invites young artists from high schools across the country to showcase their talents in the Congressional Art Competition. I am pleased to announce the winner of this year's contest is Trinity Bowie from Humboldt, whose work of art will be displayed in the Capitol throughout the coming year.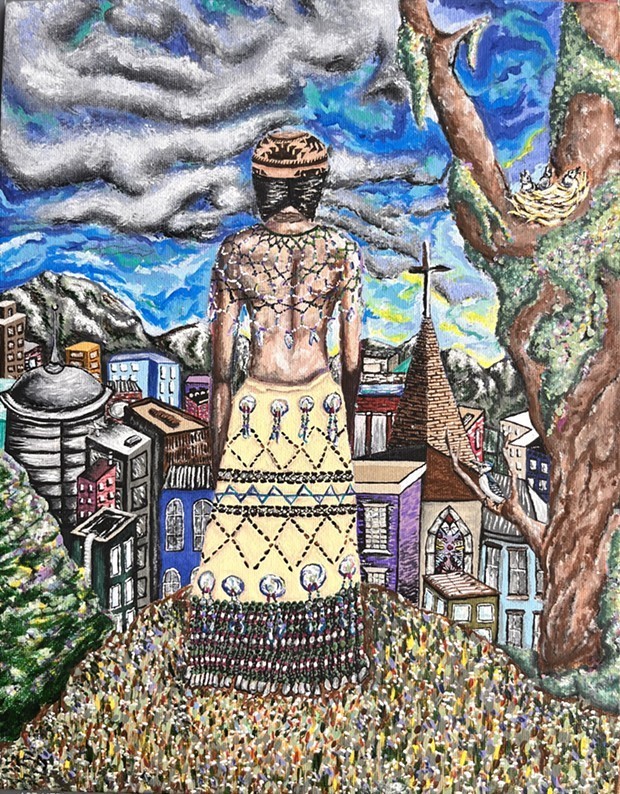 Trinity Bowie's winning artwork titled "Balance in Two Worlds." 
Helping You    
Whether it's help working with a federal agency, or providing information about legislation and policy, don't forget – my staff and I are here to help. Below is an example of some of the work my office has done to help our constituents.  
"I contacted Rep. Huffman's office after three years of communicating with the IRS asking them to properly apply an overpayment. Because the payment wasn't carried over by the IRS as we requested, we ended up owing taxes and penalties for our 2020 taxes. Rep. Huffman's staff gathered the paperwork they needed from me, contacted the IRS and explained the situation. Soon thereafter the IRS finally applied the credit, and we ended up actually getting a refund. Grateful for Congressman Huffman's team for jumping on this." 
- Kathye, Gualala   
If you're in need of assistance, you can submit a Casework Authorization Form on my website.    
 
To keep up with the work I am doing as your representative, please subscribe to my newsletter, and follow me on Facebook, Twitter, and Instagram.    
     
Thank you, and stay well,     
     
Jared Huffman     
Member of Congress    
---
---
Next Article
Previous Article