2 Years of Remarkable Progress For The People: A Message from Rep. Huffman
January 09, 2023
Hello,

With the start of a new year and a new Congress before us, it's a good time to update you on the remarkably productive work my team and I did on your behalf these past two years. It's an honor to serve the people of California's spectacular 2nd Congressional District, and it's especially gratifying to report on the many accomplishments we achieved together during the 117th Congress. 
 
By putting people over politics, my congressional colleagues and I delivered some truly monumental victories for the country. I hope you'll take a few minutes to read more about the work my team and I have done this past Congress. 
CLICK HERE TO READ OUR 117th CONGRESS REPORT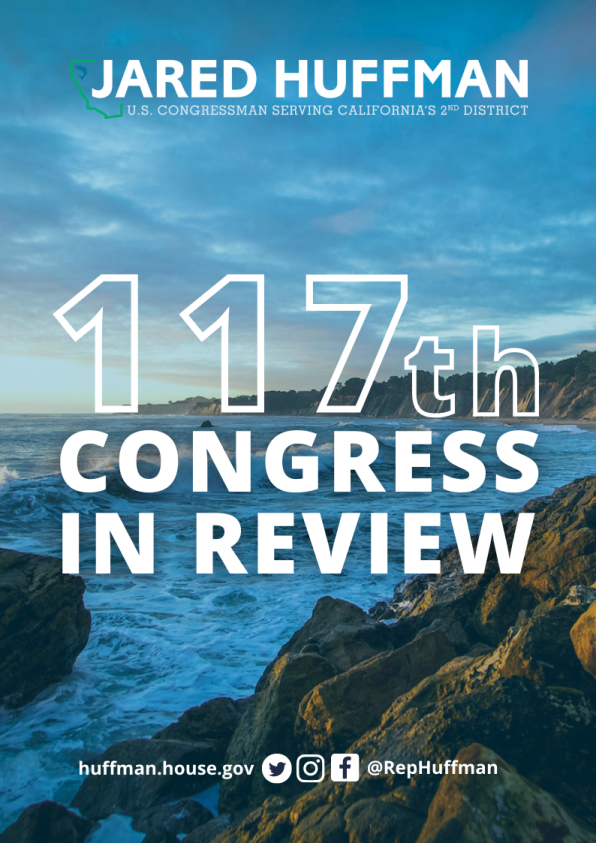 You can also click here to view a PDF of the report
It's an honor to serve you, and I will continue to be a tireless advocate for you and everyone in our district.  
If you would like to keep up with the work I am doing as your representative, please subscribe to my newsletter, and follow me on Facebook, Twitter, and Instagram. And please don't hesitate to contact my office for assistance if you are in need. 
Thank you, and stay well, 

Jared Huffman
Member of Congress
---
---
Next Article
Previous Article