Tracing Russian Seafood, Cryptocurrency's Climate Impact, Community Projects, and More: An Update from Rep. Jared Huffman
April 28, 2022
Hello,
Our team just wrapped up another very busy month, both on the Hill and back home in the district. On top of some big legislative accomplishments, it was great to have two weeks of uninterrupted time on the North Coast to hear directly from constituents – and I'd like to share some of the highlights.  
 
America is taking strong and historically unprecedented steps to hold Russia accountable for its unprovoked war on Ukraine and impose crushing consequences – including cutting off Russia's banks, businesses, and oligarchs, and instituting sweeping bans on imports like oil, vodka, and seafood. But thanks to lax regulations and loopholes, businesses have been able to hide their ties to Russia, and Americans are unwittingly funding Putin's war machine through untraced Russian seafood, often laundered through China. Sanctions on seafood are a small but important part of our efforts, and I've been proud to lead the charge to ensure they are fully enforced.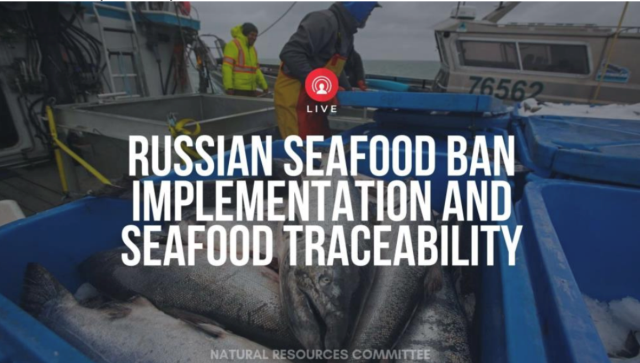 This past month, I held a hearing in my subcommittee to examine the seafood ban and how the National Oceanic and Atmospheric Administration (NOAA) can use provisions in my Illegal Fishing and Forced Labor Prevention Act to significantly improve its systems of tracing seafood and preventing illegal catches from making their way to the U.S. Those same provisions are moving through the Senate as part of the America COMPETES Act – a sweeping bill to lower costs by making more critical goods here in America, combatting shortages and strengthening our supply chain. 
 
Until that happens, Russian seafood will continue to line grocery store shelves, and American consumers will continue to unknowingly funnel money into Putin's war chest. 
The Climate Impacts of Cryptocurrency 
Cryptocurrency has been gaining popularity, but behind the scenes there are some serious environmental concerns with "Proof-of-Work" cryptocurrencies like Bitcoin that put our communities and planet at risk. On the other hand, alternative crypto technologies exist – such as "Proof-of-Stake" that use over 99% less energy. I led almost two dozen of my colleagues in pushing for the Environmental Protection Agency to take a more active role in assessing the undeniably destructive environmental impacts of "Proof-of-Work" cryptocurrencies. 
 
Between outsized greenhouse gas emissions, electronic waste, noise pollution, and the potential of re-opening closed gas and coal facilities to power the cryptocurrency industry, the threats severely undermine our work to combat the climate crisis. We have a responsibility to ensure these facilities are not violating foundational environmental statutes, leaving our communities to bear the toxic consequences.  
Continuing My Tour of Community Funded Projects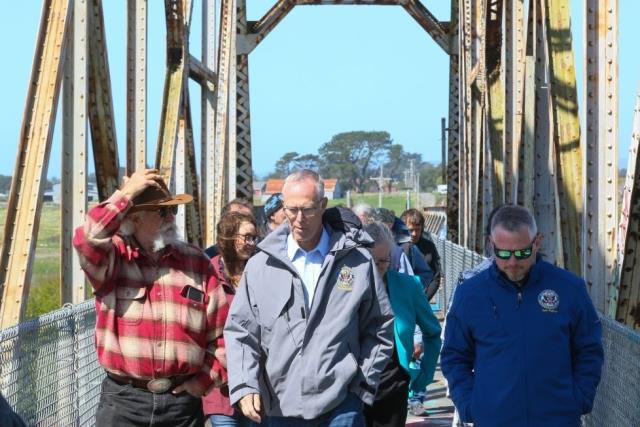 Rep. Huffman visits the Hammond Trail Bridge. 
As part of another couple busy weeks on the North Coast, I was able to stop by two more of the projects that were awarded support in this year's government funding law.  The Hammond Trail bridge is an important connector between communities, and it is in serious need of repair. Thanks to the $5 million in community project funding for which Senator Alex Padilla and I advocated, we'll be able to replace the outdated Hammond Trail Bridge over the Mad River.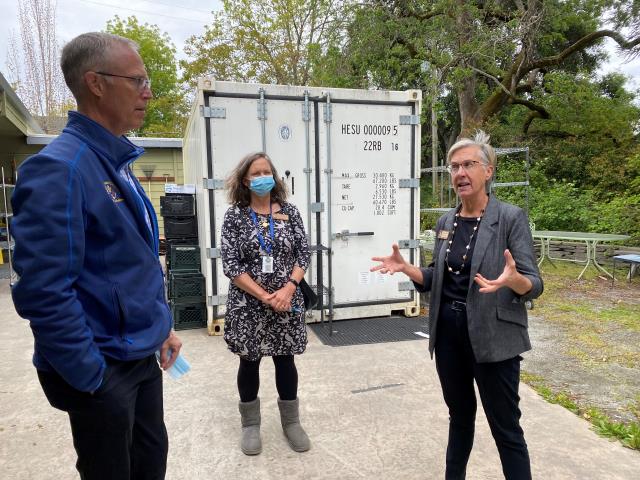 Rep. Huffman meets with Ceres Community Project staff.
I also visited with staff from the Ceres Community Project, which is set to receive $100,000. Ceres is the only organization in Marin and Sonoma Counties that provides medically tailored meals for low-income, medically vulnerable patients. Thanks to the funding we secured, Ceres will be able to install new equipment so its main kitchen can operate even during power shut-offs. It was a good opportunity to stop by and learn more about the wonderful work these folks are doing for the community.
What Else I've Been Working On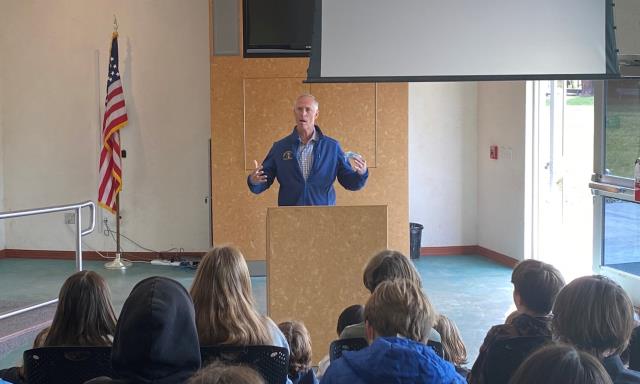 Rep. Huffman speaks with students at Salmon Creek Middle School. 
Helping You 
Whether it's help working with a federal agency or providing information about legislation and policy, don't forget – my staff and I are here to help. Below is just one example of how my office can help you.
"Thanks to Congressman Huffman's Office, our dear colleague and his wife were finally scheduled for their citizenship interviews after many months of waiting. Given my colleague's former role serving the U.S. as a non-combatant interpreter in Afghanistan and his complicated and challenging immigration journey, arriving at this day after so many years is a very big deal. We at Internews are eternally grateful to Congressman Huffman's Office. They were completely professional and consciously and consistently tracked their applications that apparently had been stuck for years. They asked questions and got answers." - Dylan Gray, Vice President, Grants and Contracts, Internews Arcata 
If you're in need of assistance, you can submit a Casework Authorization Form on my website.  
If you would like to keep up with the work I am doing as your representative, please subscribe to my newsletter, and follow me on Facebook, Twitter, and Instagram.
Thank you, and stay well, 

Jared Huffman
Member of Congress
---
---
Next Article
Previous Article