Defending Reproductive Rights: A Message from Rep. Huffman
May 13, 2022
Hello,

Last week, I was outraged to see the leaked draft of the Supreme Court opinion overturning Roe v. Wade. Let me make sure one thing is very clear: in California and other states that care about women's rights, abortion will remain legal and safe.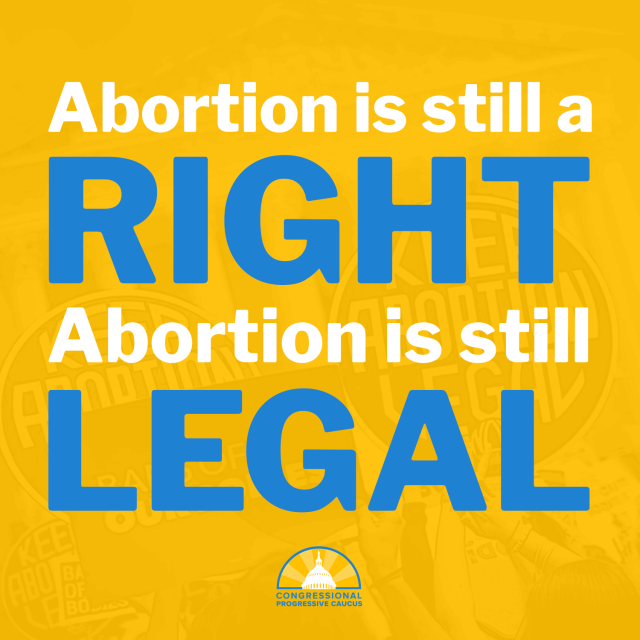 But for millions of women in other states, the fundamental right to make their own decisions about abortion and potentially other reproductive services is about to be taken away by a radical Supreme Court. The leaked decision overturning Roe is the Holy Grail rightwing zealots have been seeking for decades:  it opens the door for dozens of states to ban abortion entirely, and paves the way for states to attempt roll backs of other rights such as contraception, same sex marriage, and even interracial marriage. 
The House has already taken action by voting to codify the right to abortion into federal law. I'm proud to have cosponsored and voted for the Women's Health Protection Act last fall, and I will continue to fight for protecting and expanding abortion access across the country. 
 
Abortion bans affect everyone, but the reversal of reproductive rights will fall hardest on women of color, people with low incomes, those who live in rural areas, and young people. Everyone should be able to make the personal health care decisions that impact their lives, health, and futures. Equal access to abortion care—everywhere—is essential to social and economic participation, bodily autonomy, and the right to determine our own lives. Today, at least until the Supreme Court officially releases its opinion, Roe is still the law of the land. Congress has the ability to keep it that way, in every state and territory. All of us must keep working to make that happen. 
I've Also Been Working To: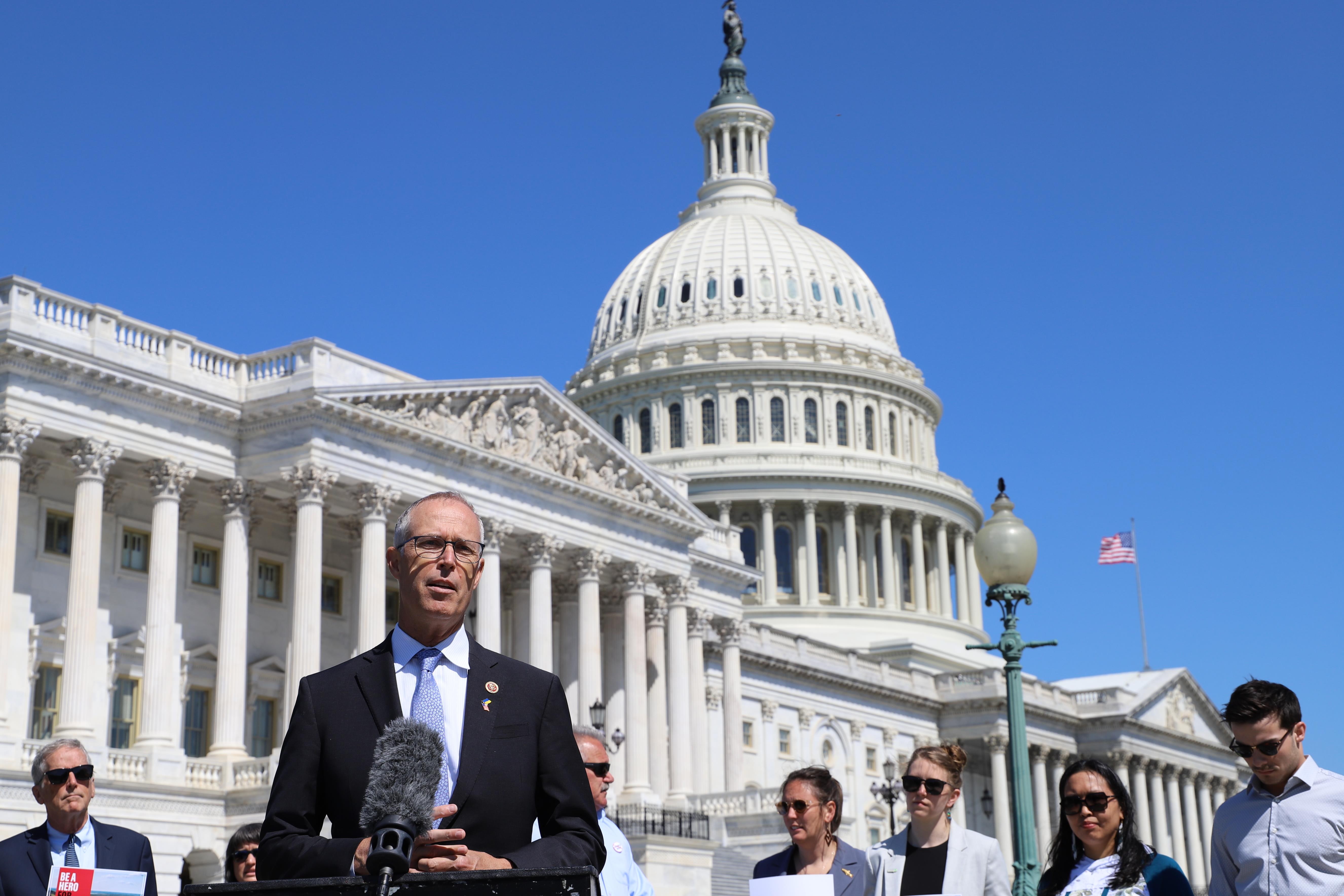 Rep. Huffman stands in solidarity with Bristol Bay advocates at a press conference on May 11, 2022.
Protect Bristol Bay

: This week, I spoke at a press conference alongside advocates fighting to protect Bristol Bay, Alaska, from the proposed Pebble Mine. Bristol Bay is home to the world's largest sockeye salmon fishery. Many Tribes depend on the Bay, and it is vital for the livelihoods of fishermen and women. The Pebble Mine would devastate thousands of lives, forever harm Native culture, and decimate the local economy. I will continue to be a vocal opponent of all proposed mining operations in the area until the EPA installs permanent protections for Bristol Bay. 

Support Ukraine:

Congress continues to stand up for democracy by helping Ukrainians repel Putin's unprovoked and criminal invasion. I voted for the Ukraine Democracy Defense Lend-Lease Act, a bipartisan bill that President Biden signed this week. This law will revive a World War II program that will allow the U.S. to send weapons and other supplies to Ukraine much more efficiently and quickly. I also voted for the Asset Seizure for Ukraine Reconstruction Act, another bipartisan bill that would authorize President Biden to take all constitutional steps to seize and confiscate assets held by Russian oligarchs and send the profits to Ukraine. This week, the House voted for an additional humanitarian and military aid package for Ukraine, and I urge the Senate to pass this critical legislation as quickly as possible. 

Stand with LGBTQ+ Youth:

I spoke at an event on how community members can stand up against online and offline bullying of LGBTQ+ youth. Many are facing a mental health crisis, and we all need to support the LGBTQ+ kids in our lives – whether they're your children, students, neighbors, or friends. I'm proud to co-sponsor the Tyler Clementi Higher Education Anti-Harassment Act, which would require universities receiving federal funding to prohibit harassment based on sexual orientation or gender identity. Everybody deserves to live fully and unapologetically as themselves. 

Promote Historic Jobs Growth:

The numbers don't lie in the recent April Jobs Report – Democrats' economic plan is working. The economy added 428,000 jobs in April, bringing the total number of jobs created since President Biden took office to 8.3 million, and the unemployment rate stands at 3.6%, near its pre-pandemic low. This is a direct result of the American Rescue Plan, our COVID vaccination program, and the President's economic strategy. There's no question that inflation and high prices are affecting folks across the country, which is why we are working to lower prices by making more in America, strengthening our supply chains, and cutting energy and prescription drug costs.  
Helping You 
Whether it's help working with a federal agency, or providing information about legislation and policy, don't forget – my staff and I are here to help. Below is an example of some of the work my office has done to help our constituents. 
"I reached out to Congressman Huffman for help reuniting my friend and former colleague from Afghanistan with his family, who suffered Taliban retaliation and were not able to evacuate during the withdrawal of U.S. troops. For nine months, I was in close communication with the Congressman's office and -- through his staff -- the State Department regarding my friend's Special Immigrant Visa and relocating his wife and daughter to the U.S. from a refugee camp in Abu Dhabi. In April, the family was finally reunited in the Bay Area after four and a half years of separation. It was wonderful to gather with the family to meet Congressman Huffman and his staff. To shake his hand and thank him personally for his work to reunite this family was a dream come true for all of us."  
– Former Foreign Service Officer Paul Petersen, Petaluma 
If you're in need of assistance, you can submit a Casework Authorization Form on my website.  
 
If you would like to keep up with the work I am doing as your representative, please subscribe to my newsletter, and follow me on Facebook, Twitter, and Instagram.   
 
Best,  
 
Jared Huffman  
Member of Congress 
---
---
Next Article
Previous Article