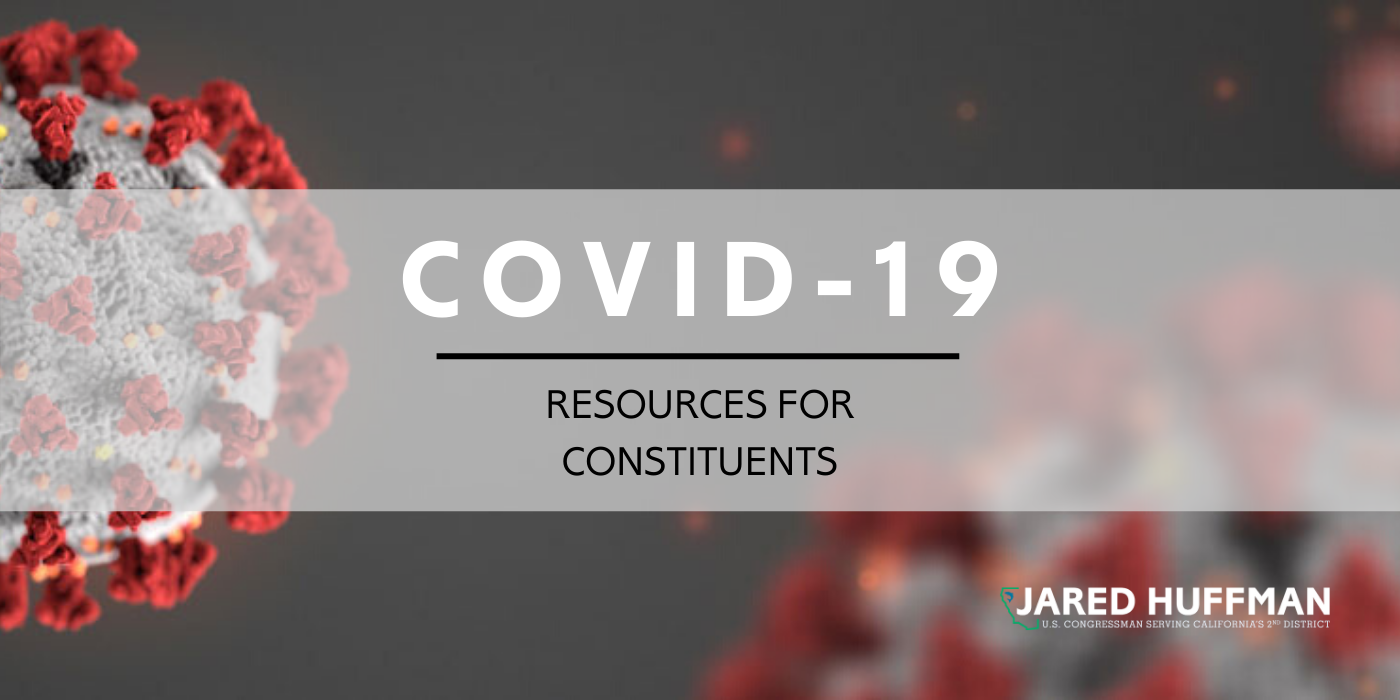 Welcome
COVID-19 INFORMATION & RESOURCES
I believe Americans deserve a coordinated, comprehensive, whole-of-government response to beat the coronavirus once and for all and build back our economy. Our collective first priority must be public safety, and we must govern responsibly to meet the challenges facing our nation and its public health. Click here to learn more about the coronavirus, including tips for how you can stay safe.
Last year, Democrats had some hard-won victories in getting relief to our communities. From the CARES Act to the Heroes Act, we passed legislation to help working families, protect frontline workers, provide testing to anyone who needed it, and many other priorities as the pandemic spread.
Now, under the leadership of President Biden, we have swiftly passed another round of desperately needed stimulus to beat COVID, safely reopen schools, deliver relief, and ensure an equitable recovery for everyone. We've reached – and surpassed – our goals for getting vaccines to the public, and the end is in sight. But, we aren't out of the woods yet, and I want to remind everyone to lease keep following CDC guidelines: wear a mask, maintain social distancing, and practice good hygiene. And as soon as you have the chance, get the FDA-approved COVID-19 vaccine that is available to you. They are safe, effective, and our best shot at getting ahead of the virus and back to normalcy!
As always, my office is here to assist you with any questions, concerns, or issues you may be facing with federal agencies, and we will continue to share information with you as it becomes available. To receive more updates directly to your inbox, you can subscribe to my newsletter here. If you need help with a federal agency, please complete a casework intake form, or contact my district offices.
On Saturday, December 19, 2020, Rep. Huffman received the COVID-19 vaccine based on guidance from health experts. To read his full statement, click here.
Below are some important reminders from local public health officials, the State of California, and the Centers for Disease Control on how to prevent the spread of coronavirus. CDC en Español link aquí.
On March 11, 2021, President Biden signed the American Rescue Plan into law. The American Rescue Plan provides $1.9 trillion to put vaccines in arms, money in people's pockets, children safely back in school, and people back in jobs. Here's more information on how this historic legislation is serving Americans:
Puts Vaccines in Arms: The plan will mount a national vaccination program that includes setting up community vaccination sites nationwide. It will also take complementary measures to combat the virus, including scaling up testing and tracing, addressing shortages of personal protective equipment and other critical supplies, investing in high-quality treatments and addressing health care disparities.

Puts Children Safely Back in School: The plan will make a nearly $130 billion investment in school re-opening and making up for lost learning.

Puts Money in People's Pockets: The plan finishes the job on the President's promise to provide $2,000 in direct assistance to households across America with checks of $1,400 per person, following the $600 down payment enacted in December. The plan will also provide direct housing assistance, nutrition assistance for 40 million Americans, expand access to safe and reliable child care and affordable health care, extend and expand unemployment insurance so that 19 million American workers can pay their bills and supporting 27 million children with an expanded Child Tax Credit and 15 million low-wage workers through the Earned Income Tax Credit. It will give 27 million workers a raise and lift one million out of poverty by raising the federal minimum wage — which House Democrats believe is necessary and will remain in the bill on the Floor today.

Puts People Back In Jobs: The plan will provide crucial support for the hardest-hit small businesses, especially those owned by entrepreneurs from racial and ethnic backgrounds that have experienced systemic discrimination, with EIDL grants, expanded PPP eligibility and more. The plan also provides crucial resources to protect the jobs of first responders, frontline public health workers, teachers, transit workers and other essential workers that all Americans depend on.
RECOMMENDATIONS FROM THE CENTERS FOR DISEASE CONTROL:
There are several important things we can all do to slow the spread and keep ourselves and others safe. It's important to practice good hygiene and follow the recommendations from the CDC and local public health officials. For the most up to date guidance, click here.